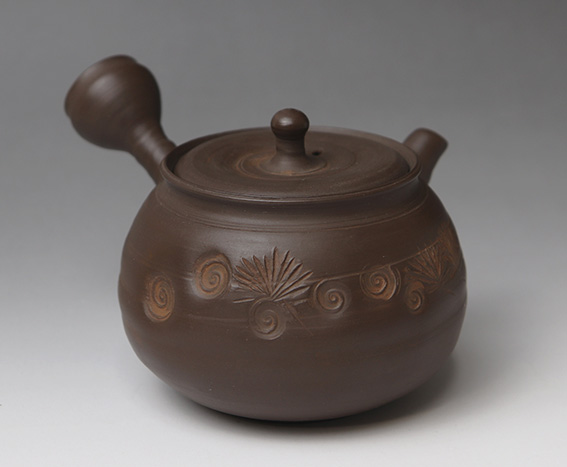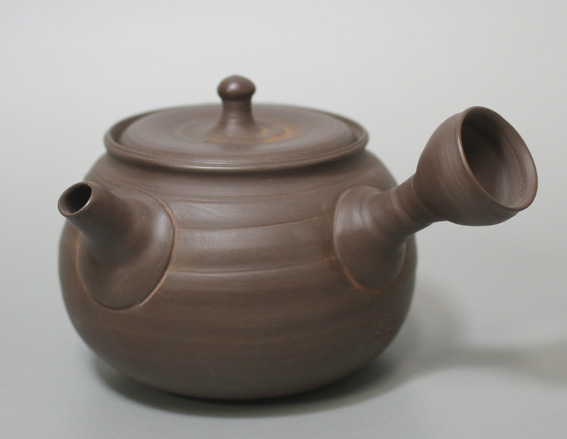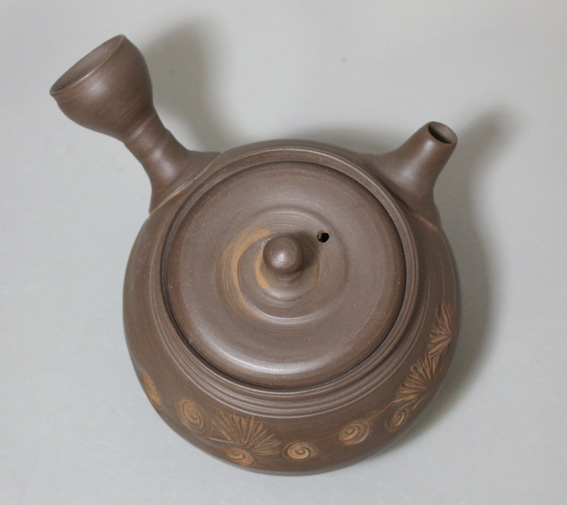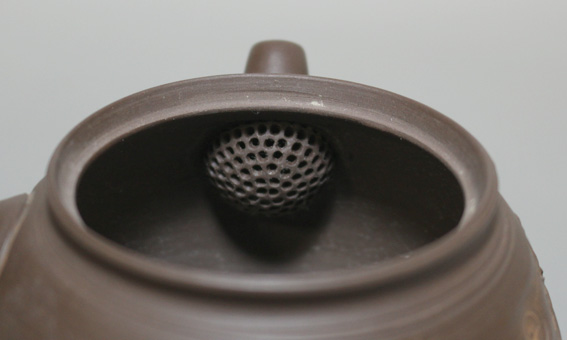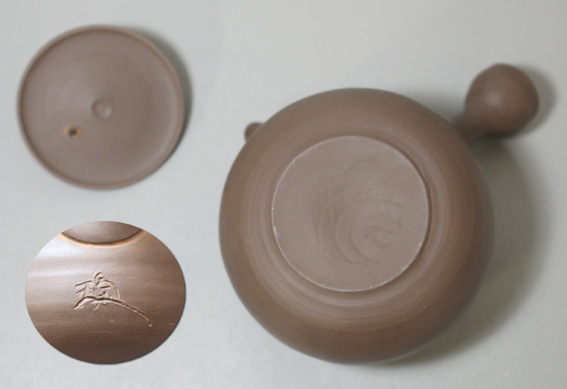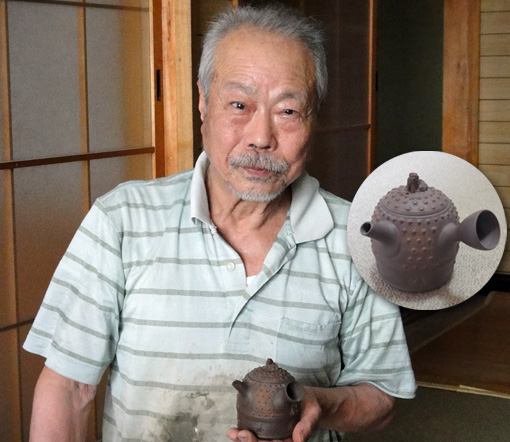 Tokoname craftsman Sugie Touju, holding one of his top range teapots.
Chadei brown engraved pine leaves kyusu by Touju #2

A round teapot with engraved pine leaves. The design is achieved by adding an extra layer of clay to the surface of the pot and then engraving the thin pine leaves.

Built-in ceramic filter.
Handcrafted in Tokoname, Aichi prefecture, Japan by Touju (Sugie Touju)

Approx. size:length (body + handle) 4.7"(12 cm), height 2.9"(7.5cm)
vol. 240ml / 8.1 oz

*The volume of each teapot is measured at full capacity (ie. filled right up to the rim, just under the lid).


US$86.00 (shipping charges not included.)